Helping others
We are prepared to provide advice and assistance to people who would like to create a support group in any southern New South Wales location. For instance, during 2010 we have been providing assistance to the Cooma Prostate Cancer Support Group.

On 17 April 2010 we ran an Awareness table at the Mens' Health Expo at the Cooma Showground.


Left to right:
Peter Daley, Jim Clough, John Hayhoe, Chris Reeks (Chair Cooma Support Group), Dennis Armstrong, Jackie Murdoch (Cooma Nurse Continence Advisor), Kevin Mooney: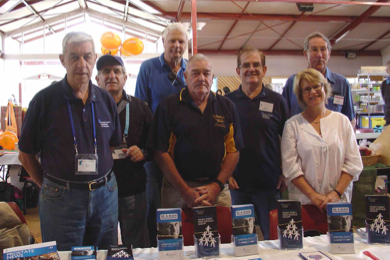 ..